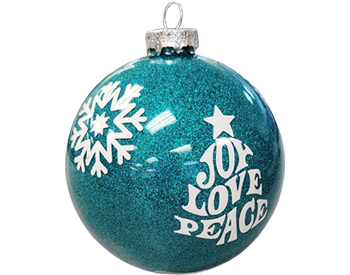 Family Christmas Creations Glitter Bulbs
You and your family can create a beautiful Glass Christmas Glitter Bulb!
Everyone in your family will have a lot of fun creating these 4″ Glass Christmas bulbs and then hanging them on your tree! You will get to choose from a lot of different glitter colors, as well as pre-made sayings, snowflakes, and other embellishments. Everything is supplied in this class.
Great for kids 8 and older, however, younger kids are welcome with an adult to help.
Get a deal when you book 2 or 3 bulbs!
We have a limited number of bulbs available, so book your tickets today!
Refund Policy::

You may cancel your ticket for a full refund, up to 72 hours before the date and time of the event. Cancellations within 72 hours before the event will receive a credit on their account that can be used towards any other class.