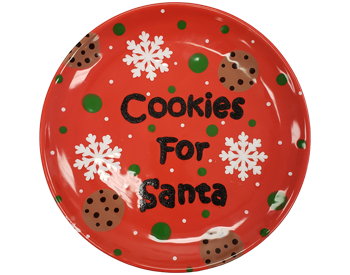 Family Christmas Creations Christmas Plates
Come in and create a Christmas Plate
We have a lot of different patterns to choose from, and of course we have a lot of different glazes to help make your design amazing.
Great class for both adults and kids!
Limited stock, book your tickets today!
Refund Policy::

You may cancel your ticket for a full refund, up to 72 hours before the date and time of the event. Cancellations within 72 hours before the event will receive a credit on their account that can be used towards any other class.