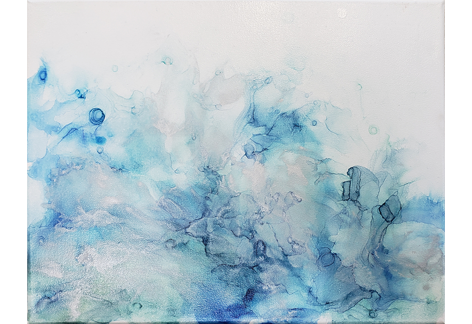 Alcohol Ink on Canvas
Unleash Your Inner Artist with Alcohol Inks!
Choose your palette of colors, and our skilled guides will whisk you away on a magical art adventure. Whether you're a seasoned artist or a first-timer, we'll reveal the secrets to creating an awe-inspiring masterpiece that you'll be eager to showcase.
But wait, there's more! We'll show you the dazzling 'flower' techniques that will make your artwork truly bloom! Watch your creations take on a new dimension as you master these fresh and exciting approaches.
Hurry, though, as we have limited seating so book your tickets today!
Refund Policy::

You may cancel your ticket for a full refund, up to 72 hours before the date and time of the event. Cancellations within 72 hours before the event will receive a credit on their account that can be used towards any other class.